505 Games revealed during E3 2011 that they were creating a new Kinect game called Blackwater, which shares the namesake of the former private military firm. The development began as a partnership between ex-Navy SEAL, Erik Prince and 505 Games to create a military shooter that gives players a "glimpse of what it takes to be a member of an elite fighting force."  Little was known about the game at the time of the announcement, but 505 Games recently released a trailer that details exactly what Blackwater is all about.
The trailer is the typical thoroughfare for Kinect-branded titles, and the game appears to be a standard on-rails shooter. However, the trailer reveals some nuances such as a cover system and scoped weapon options. The video is certainly over-the-top, but questions arose concerning the cover system. Anyone who owns a kinect knows that the scanner is rather particular about how it reads one's body.
And here is the trailer: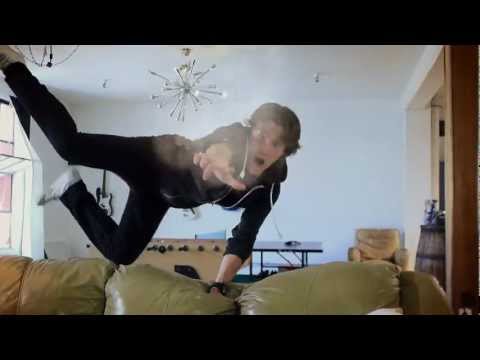 Official Blackwater Video Game Trailer courtesy of TheBlackwaterGame.
Now, those who have paid attention to the wars in Iraq and Afghanistan may remember the name Blackwater through the controversy that arose in 2007  regarding the shooting of seventeen people. The case was eventually brought to court, but was thrown out due to mishandling of evidence; however, it has been sent to the court of appeals. Blackwater has since been renamed as Xe Services, but Erik Prince retained the Blackwater naming rights after stepping down from daily operations in 2009.
"I think anyone who sticks their neck out in life will be attacked in some quarters for doing it," said Prince in a statement to the Associated Press. "I'm fully comfortable with that. Some people are not always going to like Blackwater, but there are many millions of people that do like Blackwater. I'm not out to rehabilitate an image. We're out to provide a good experience and enjoyable game."
The "good experience" Prince is referring to is based on developer, Zombie Studios' approach to the game's design and content. Blackwater is indeed rated "T" for teen by the ESRB due to its lack of blood and coarse language. Zombie Studios lead designer, Richard Dormer told the Associated Press that the game is aiming for a more arcade-style approach than a realistic modern combat angle. Instead players can vie for dominance through either speed trials, score attacks or through finding secret collectibles.
"I waged strongly for the possibility of shooting civilians because I thought it could tell the story well," said Dormer. "In the end, we didn't need there to be any more controversy. It seemed beside the point of the game. It was a much bigger risk to jeopardize everything else involved, especially with what happened with Six Days in Fallaujah."
Six Days in Fallujah was a modern combat style game that focused on what was thought to be the most violent point of the Iraq war. Operation Phantom Fury was the subject matter for the Konami title, but the controversy surrounding its content and the proximity of the conflict time-wise lead to its inevitable cancellation. Blackwater is not focusing on any actual conflicts, and the members of the Blackwater squad are not based on any specific former or current real-life members.
"We didn't want this to be restricted to adults," said Prince. "We wanted to dial the violence down so that kids could play it in the same way that they go outside throw snowballs at each other or whatever. We wanted to be able to spread the game to that demographic. Frankly, I also wanted something that I'd be comfortable with my own boys playing."
Blackwater will be available for XBox 360 Kinect on October 25.
(Thanks to Derrick J. Lang of the Associated Press)