A number of purchasers who lined up for the midnight release of Call of Duty: Black Ops 2 have been dismayed to find that disc 2 of their retail-purchased copies of the game, while printed with a Black Ops 2 label, is, in fact, Mass Effect 2.
It's still unverified whether or not the Mass Effect 2 disc allows users to play that game, but the lack of a second Black Ops 2 disc means that the only sure result from all of this is that those affected will need a reliably high-speed connection in order to download the missing files. After standing outside on a cold November night waiting to be one of the first to get a copy of Black Ops 2, you can bet that this wasn't a pleasant discovery.
Of course, the most laughable aspect of all of this is that Mass Effect 2 (for those keeping score at home) is an EA game, not an Activision game. With this hiccup, Activision have just given away a free physical copy of one of their rival company's key franchises. Rumors of lawsuits are already abound, and it's likely that Activision will have some explaining to do in due course.
Video evidence is scarce at the moment, but this one below is from a purchaser of the game.
Warning: Course language. This has not been produced by a member of the VGW team.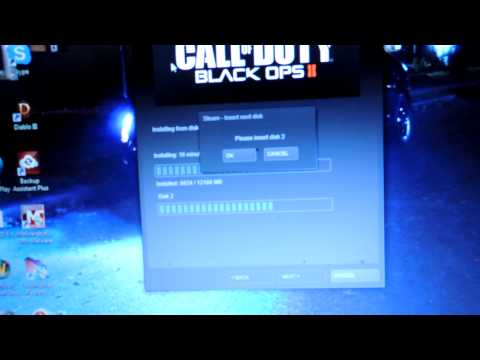 The Steam forums for Black Ops 2 have already been reacting to the situation, and you can read those reactions here.
[Via PCGamesN]