Capcom unveiled the first Ace Attorney 5 trailer today at Tokyo Game Show. This entry marks the series' jump into 3D –– not only will it be on the Nintendo 3DS, but the in-game character models are now in 3D, as well. Be sure to turn on annotations to see the English subtitles done by Ace Attorney fansite Court Records.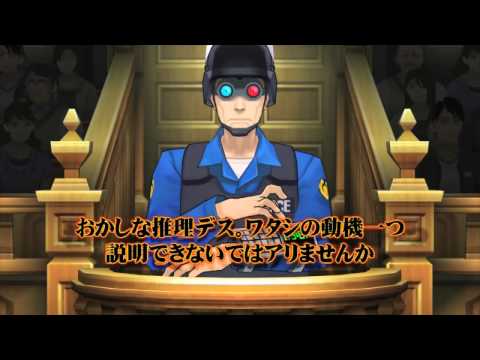 Phoenix's new partner's Japanese name is Kokone Kizuki, which means something along the lines of "awareness of the heart," but it will certainly be localized into a pun English speakers can appreciate for Ace Attorney 5's western release. She is 18 years old and her specialty is understanding what is in people's hearts.
Along with details on Kokone, the trailer gives a first look at the emotion-based gameplay system, which is used to gain more information out of witnesses. Kokone uses her Kokoroscope (or "heartscope") to enable Phoenix to target the opposite emotion of the witness to reveal new clues. In the case of the trailer, the Kokoroscope is used to uncover the target's motive.
Capcom has confirmed that Ace Attorney 5 will be released in North America, but no details regarding a release date have been given.
[via Siliconera]