Avast, Vault Hunters! Prepare to be boarded with piratical adventure in the sands of Oasis, with the launch of Borderlands 2's first campaign DLC "Captain Scarlett and her Pirate's Booty."
The DLC takes players in search of the fabled Captain Blade's treasure, fighting pirates and more of Pandora's vicious flora and fauna in the Oasis region. Besides new missions, new loot and new enemies, players will also get the chance to engage in sand-skiff-on-sand-skiff action you know you've been dying to try out since Return of the Jedi. Players can start the hunt by fast-traveling to Oasis, but be prepared: enemies start out around level 30. [Update] Enemies match the level you are when you enter Oasis, which we just tested with a lvl 14 Mechromancer. Sorry for the confusion!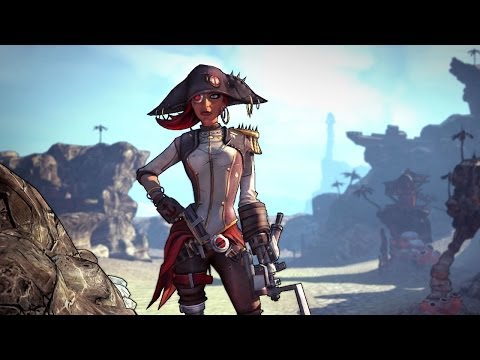 The DLC is the first of four planned campaign additions, and costs $9.99 or 800 Microsoft Points. Players with the $29.99 Season Pass get access to it, and the rest of the DLC, for free.
We'll be getting our hands on a copy of the DLC when it's available for download later today, so keep an eye out for our impressions once we've shivered our timbers and done… whatever you're supposed to do with the mizzenmast.
Gearbox also put out a new video showing off their fifth Vault Hunter, the Mechromancer, this week. Take a look at it below to see just how she and her robot friend plan to bring the pain to Pandora.