Finnish developer Aptual received their Ouya development kit over the holidays, and posted a video today demonstrating their upcoming title, Roasty Rooster. While seeing their own release in a playable state is interesting, what really piqued my curiosity with this video was the chance to finally see the Ouya in action. I am pleasantly surprised by the brief glimpse at its user interface.
Watch the video now, and see if you don't feel tempted by an overwhelming desire for a new console, especially one to tinker with.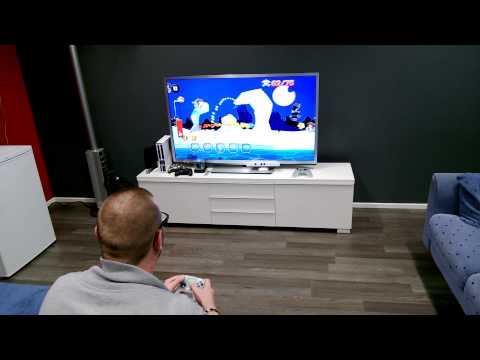 It's worth discussing Roasty Rooster, too. While it looks to still be in its early stages, the game looks like a lot of fun. Personally, I've always found chaotic flying games to provide a lot of entertainment, and Aptual's game looks like I'd definitely want to try it out.
What do you think of the Ouya's dashboard? I think it looks great. It's much more elegant than either the PlayStation's XMB or the now-cluttered Xbox 360 interface. Leave your comments below.