Recently, Eidos-Montreal has confirmed that it did, in fact, outsource the boss fights in Deus Ex: Human Revolution to fellow Montreal-based developer, Grip Entertainment. The president of Grip Entertainment, Paul Kruszewski, made some waves by admitting that not only was he unfamiliar with the Deus Ex world, but he also describes himself as "a shooter guy." Eidos-Montreal gave Grip the engine, scenario and some light direction, and told them to create boss battles. Kruszewski feels as though they did a great job and that it was "one of the cleanest, best pieces of technology I've ever built."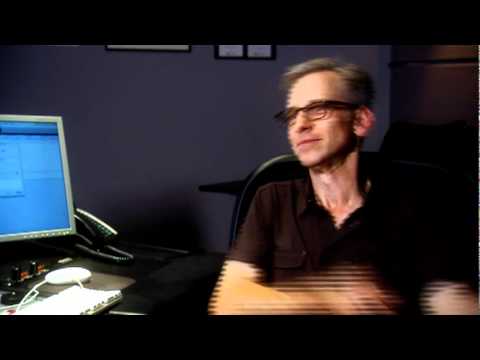 Many journalists around the web have jumped on this like a fat kid on cake. One of the largest criticisms and complaints Deus Ex: Human Revolution received was that of the seemingly out-of-place boss fights. Penny Arcade offered a memorable take on it, and many reviews admitted to docking the game points simply because of them. The argument has been rather simple: if you spent the entire game tailoring your augmentations toward stealth, the bosses have a tendency to cut straight through you. Having watched the behind-the-scenes with Kruszewski, this makes a little bit of sense.
However, I'm going to take this opportunity to not only defend DX:HR's boss fights, but to even go so far as to say I don't see what the fuss is about them. Not only did I spec entirely stealth focus, spending the game sneaking about, knocking out everybody, but I also played this on the Give Me Deus Ex (hard) difficulty. I say that not to brag, but rather to give a little context to my defense.
By the time I fought the first boss, I was completely stealth spec — I didn't even take the Typhoon upgrade. After two very swift deaths at his hands, it dawned on me that "Hey, this bastard is augmented," which means he's probably not a fan of EMT grenades. Sure enough, chuck one of those out, he is completely disabled, I unloaded my revolver (ala The Man Without a Name) into his head, backed up, reloaded, and fired more. You have to understand that he stays disabled, and then greatly slowed and out-of-sorts this entire time. Boss one down, bring on the second one!
On the second boss I did have the Typhoon, which was helpful since it has a stun effect. Your sole strategy should be to wait until she approaches, stun her with the Typhoon, and proceeded to unload my trusty, dusty revolver into her head. Once again, this took merely a couple of deaths to realize what her "deal" was, and then I improvised.
Admittedly, even though I went entirely stealth spec, I did make sure to fully upgrade my revolver. Years of gaming have taught nothing if not to pack a weapon in case of emergencies. In Resident Evil it's the combat knife, in this game it was my revolver. This, I have to imagine, is what made the third fight such a walk in the park for me. The boss doesn't hide very much and is — you guessed it — vulnerable to grenades. Stun, shoot, stun, shoot. Since I managed to only kill bosses, I was topped on ammo.
Whether or not Grip was familiar with the Deus Ex world, they did plant contextual cues and clues within the boss fight environments — a mark of smart development and certainly not something worthy of such disdain.
I realize fans of the original series were upset because you could avoid boss fights entirely in the original game. While that would have been fun, I agree with Eidos-Montreal that these fights felt necessary to the narrative. These guys broke into your place of business, killed your co-workers and kidnapped your girlfriend, shouldn't you want to kill them? What else do they need to do? Pour sugar in your gas tank? I think the bosses were the right decision within the story, but I just don't see them as this hair-pulling frustration others have made them out to be.
Deus Ex: Human Revolution has been one of my favorite game experiences of this year. It's a game that rewards exploration, stealth, and thinking outside of the box. It's the type of game I want to see more of, and I cannot wait for the expansion pack this October. If you find yourself going back through the game (which is easy to do), try the EMT grenades — I promise you'll have an easier go of it.