The post-disaster survival simulation is perhaps one of the most saturated genres in video games today. With a host of critically and commercially successful  titles from The Last of Us to The Walking Dead,  developers run the risk of releasing a game into a market plagued with copycats,  often destined to be unfairly overlooked. The Long Dark is one such title that seeks to avoid this fate with a truly unique take on first-person post-disaster survival.
Following their recently successful Kickstarter, VGW's Dan Tunnicliffe spoke with Hinterland Studio Inc Creative Director Raphael van Lierop about their upcoming title.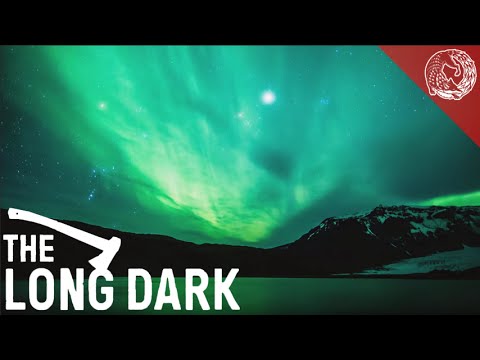 The Long Dark is described as 'a thoughtful, exploration-focused survival simulation set in the Northern wilderness in the aftermath of a global disaster.' Unlike in other disaster games, survival really is a key element of gameplay; players have to hunt for supplies, explore the sandbox world and face morally-challenging scenarios.
"The idea's been knocking around my head in various forms over the years, but never anything as focused or coherent as we're presenting in The Long Dark," van Lierop told VGW. "I've always been a fan of post-disaster, post-apocalyptic stories, but my favorite parts of them are the survival aspects, more so than the action elements. I dislike when we lose out on the focus on survivor psychology that you see in novels like Richard Matheson's I Am Legend and it gets interpreted as an action film. My favorite parts of the zombie films are when the survivors are carefully wading through the remains of the world, looking for supplies and just trying to survive. I wanted to make an experience that was more about exploration and that kind of haunting atmosphere, and the feeling of vulnerability that comes from feeling very alone in a large empty world."
Hinterland Studios certainly has a confident and competent creative director in van Lierop, formerly of Ubisoft Montreal with such titles as Far Cry 3 and numerous Warhammer 40,000 titles on his résumé. The development team at Hinterland also reads like a who's who of the game development world, such as technical director Alan Lawrence, formerly of Volition, and Art Director Hokyo Lim who previously worked on BAFTA-winning The Unfinished Swan.
"Talented people want to work with other talented people," van Lierop said. "Everyone on the team is a world-class talent in their field, and we rallied together around the idea of this game, this studio, and the mutual desire to do something unique and inspired. It's that simple."
The talent involved with The Long Dark doesn't just begin and end with the development team. The studio confirmed an impressive list of voice actors will appear in the game, with big names like David Hayter (Metal Gear Solid's Solid Snake) and Jennifer Hale (Mass Effect's female Commander Shepard).
"The world of voice actors is actually quite small, and the best ones want to work with their favorite collaborators," van Lierop said. "When you have people like Marianne Krawczyk, a writer with titles such as LA Noire and the God of War trilogy, and Dave Chan, an audio director formerly of BioWare and Mass Effect fame on the team, the actors know they are in good hands. We put a huge emphasis on storytelling at Hinterland, and each of these amazing talents Mark Meer, Elias Toufexis, Jennifer Hale, and David Hayter signed on because they can see we're doing something special, they want to work on it, and they want to work on it together."
In a genre that is rich with both competition and often-stagnant ideas, van Lierop said he looked to a wide range of books and films for The Long Dark's inspiration and development.
"In books, I've been very inspired by the more thoughtful genre pieces, like The Road and The Dog Stars, and obscure novels like The Earth Abides. For films, the 'smart blockbusters' like Contagion and Children of Men, and I'm also a huge fan of John Carpenter's films, The Thing being my favorite," he said. "There have been some interesting television shows, like Jericho and The Walking Dead, as well as some excellent British series like Endeavour and Wallander. I really love the longer-form episodic length and filmic quality of these series."
That doesn't mean there haven't been video games which introduced elements or gameplay van Lierop and Hinterland would like to see in their project.
"I love immersive, exploration focused experiences like STALKER, Fallout 3, games that are very atmospheric with great worlds and narratives, Half-Life 2, BioShock, and so on. I'm also a big fan of the experimental short-form games like Dear Esther and Journey. I think there's an interesting future in that format," he said.
As for their successful Kickstarter, van Lierop said the team had a "huge debt of gratitude" to their 6,500 backers, saying it was also an inspiration to the team to see such as positive initial response to their ideas and goals for taking survival simulation in a new direction. It also helped get the word out about their project, in the hopes of helping stand out from the increasingly-crowded genre.
He did say the project was an emotional roller-coaster for a team full of former AAA developers who were used to getting a project further along before revealing it to the world.
"This process has been about making ourselves vulnerable and seeing how the community feels about what we're doing," van Lierop told VGW. "We couldn't be happier with the way fans and press have responded to our work so far. We've reached and exceeded the goal, but we have other funding through the Canada Media Fund, so it was never just about raising money. The funds we raise through Kickstarter will definitely allow us to make the game better. But, for us, Kickstarter was just as much about raising awareness around The Long Dark, and starting that process of community outreach".
As for the future, van Lierop says the team's biggest challenge may be reigning in their ambition as they see the project through to completion. He admitted they have big ideas, which can often turn into big costs during the game development process, and hopes the community's initial interest will turn into the same passion they have for their game.
"Kickstarter should be about putting your money behind projects taking creative risks, helmed by teams with the courage to go out and try something different," van Lierop said. "I believe we're doing that with The Long Dark, and we'd love for people to join us on this journey, and be a part of making something special."
To find out more about the project, head over to The Long Dark Website or check out their Kickstarter page.