Today Microsoft Studios announced its new Windows 8 initiative, PLAY. As part of the announcement, the company highlighted 15 games that run on Windows 8-compatible devices, such as their new Surface tablet. Billed as "Xbox games on Windows 8," the collection contains a few fan favorites such as Gunstringer: Dead Man Running, as well classics such as the inescapable Microsoft Solitaire Collection.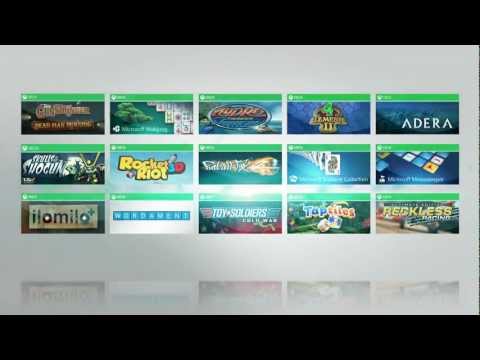 You can check out the website here. Also, we've alphabetized the list for those who like a sense of order:
4 Elements: Special Edition
Adera
Gunstringer: Dead Man Running
Hydro Thunder Hurricane
Ilomilo+
Microsoft Solitaire Collection
Microsoft Mahjong
Microsoft Minesweeper
Pinball FX2
Reckless Racing Ultimate
Rocket Riot 3D
Skulls of the Shogun (due to launch at the end of January)
Taptiles
Toy Soldiers
Wordament
The game we're most interested in out of this bunch has to be Skulls of the Shogun. We spoke to 17 Bit's Jake Kazdal about it in May of last year, and we've been anxiously waiting to get our hands on it ever since.
[Via PlayXBLA.com]