The knucklehead ninja and his enormous posse are making their way to consoles again this March, Namco has announced. Naruto Shippuden: Ultimate Ninja Storm 3 will feature of 80 playable characters, new fighting mechanics, and the return of enormous boss battles.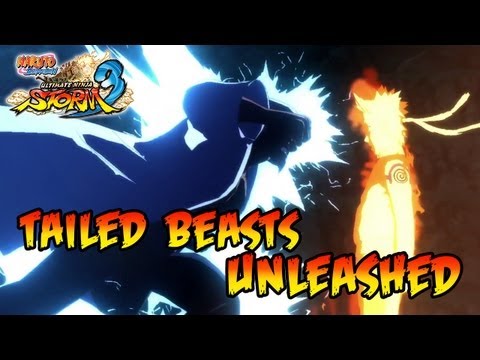 Furthering the story since the last installment, UNS3 will extend into the hunt for the 9 tailed beasts, and their hosts, the jinchuuriki. As the trailer also reveals, Naruto will finally get the chance to meet his parents.
Arguably the biggest draw for the fighting series, whether for newcomers or veterans, is the sheer number of characters. This latest installment boasts the biggest roster yet, in a pattern reminiscent of the Dragon Ball Z: Budokai series. If you're a fan of anime, brawling, and colorful characters, then this is sure to be a game for you.
Naruto Shippuden: Ultimate Ninja Storm 3 comes to PS3 and Xbox 360 on March 5 in the US and March 8 in Europe. In the meantime, sit back and enjoy the new trailer.
[via VG24/7]