Square Enix's newest Final Fantasy offering, Final Fantasy: All the Bravest, hits the North American iOS store today for download after its earlier release in Japan and New Zealand.
The title is very battle-oriented, filling your screen with dozens of archetypal Final Fantasy characters like the Black Mage, Monk, and Warrior. You'll also be able to purchase 35 "premium" characters from the Final Fantasy franchises, such as Cloud; the caveat is which character you get is random when you purchase one, and each one costs 99 cents. Players can also purchase premium stages taken from Final Fantasy VII, X, and XIII.
The gameplay seems like a straightforward tap-fest, judging from the launch trailer. Characters are tied to the Active Time Battle system, so when their ATB bar fills up you tap or swipe across them and they launch their attack. Considering the sheer number of FF minions which filled the iTunes screenshots, that's a lot of tapping.
Every three hours, though, you may want to grow another pair of hands to use the game's "Fever" mode. While active, characters are no longer tied to the ATB gauges and can attack as rapidly as you swipe or tap them, all while Chocobo-themed music wails in the background. That's a lot of Omni-Slashes!
The game is $3.99 on iTunes, and available now.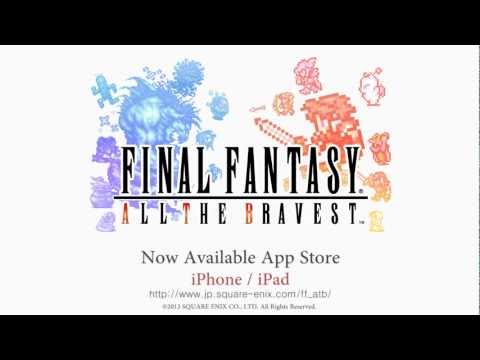 [ via Siliconera ]