Media Molecule, the creators of LittleBigPlanet released a trailer for their new PS Vita IP Tearaway, that showcases the game's Sogport location.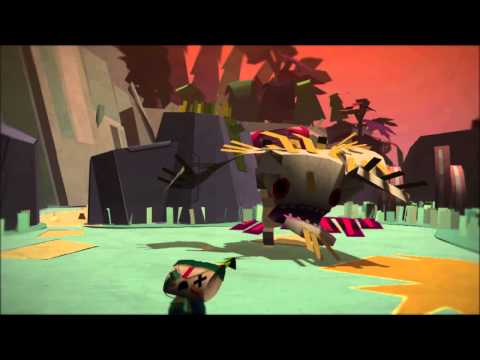 If you're unfamiliar with Tearaway, we recommend viewing the original announcement trailer here. The game takes place in a miniature paper world that you, the player, interacts with using godlike powers. These powers work through utilization of the various features on the PS Vita system. The most notable features involve re-skinning objects and characters based on pictures taken with the Vita, and protruding your fingertips into the world to push objects around and sweep enemies away.
The above trailer shows off the game's Sogport location, accompanied by original music with lyrics about the location and its inhabitants. Scary paper monsters inhabit Sogport and it's up to the player and The Messenger to deal with them. The tune is catchy, and the footage is undeniably cute.
Tearaway will release exclusively on the PS Vita; it does not yet have a release date.
[via Siliconera and Joystiq]