A few weeks ago, OXM released a thirteen-minute video showing off the dangers of world traveling in Dragon's Dogma, Capcom's ambitious new fantasy RPG. Today, OXM released two new videos that give in-depth looks into the class, skills, and 'Pawn' systems. Based on the footage and commentary, calling the systems deep would be a serious understatement.
In the first video, our narrator introduces us to his character's small band of companions, or Pawns, of which the warrior Jumbles is the only constant. Players in Dragon's Dogma will have one set Pawn that they have created from the ground up, and up to 2 others that they may hire at their convenience. Initially, the video demonstrates the use of 'rift stones,' which take players into a lobby of sorts. There, players can peruse the various Pawns on display and hire them using rift crystals. These Pawns can be prefabricated, or they can be the customized Pawns of other players. In this way, Dragon's Dogma allows players to hire out other players' Pawns and use their uniquely tailored skills to get through situations they might not have anticipated with their current character builds. Upon terminating the services of a Pawn, the player can rate him or her based on several criteria, such as appearance and usefulness.
As if this system of hiring and firing player-created mercenaries was not interesting enough, Dragon's Dogma has another interesting Pawn feature up its sleeve. Pawns will gain knowledge of quests and monsters based on their exposure to them. During gameplay, Pawns will shout out helpful tips as they discover them, such as enemy weak points. This feature plays out on a much deeper level when the Pawn has been hired from another player. If that Pawn has previously faced a monster with his or her "owner," then he or she will shout out the enemy's weak points. Similarly, if the Pawn has finished a quest, he or she will know how to progress through it. For example, if a player comes to a closed gate and the Pawn knows how to open it, he or she will shout "I know where the lever is!" and go to find it.
The second video illustrates the intricacies of the class and skills systems. In Dragon's Dogma, players can level up their specific classes, unlocking unique class-based skills and abilities in the process. When player's are tired of playing one class, they can switch to another class (after paying some gold) and take the abilities they've learned with them. This allows players to create intensely complex characters, mixing abilities and skills from several classes. Controller interface in Dragon's Dogma also allows for more of these skills to be used on-the-fly. The left and right bumpers open context menus, where three face buttons are assigned to individual abilities. That means that, at any time, players will have up to 6 different abilities to use, facilitating a diverse level of preparedness.
This level of depth spells great things for Dragon's Dogma, and we're very excited to get our hands on it on May 22. Both of the new videos can be viewed below, so give them a look.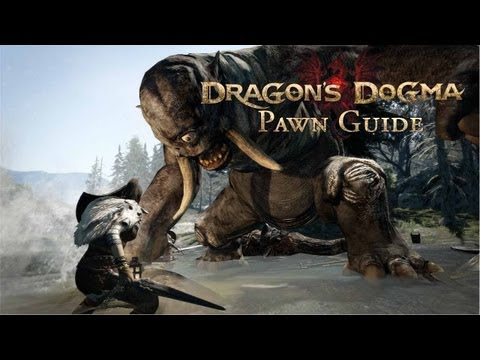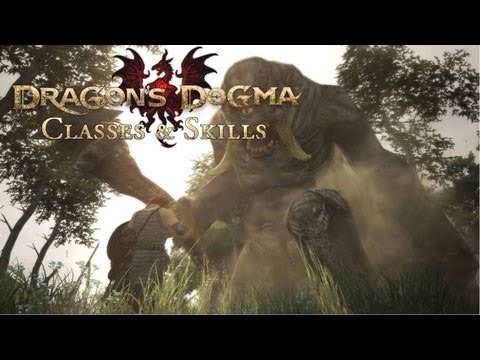 [via CVG]