Nintendo used their Nintendo Direct conference today to give fans and skeptics a glimpse of the future for their two platforms, the 3DS and Wii U. Smash Bros., Mario Kart, and The Legend of Zelda were the dominant IPs announced for Nintendo's upcoming Wii U agenda, along with other features and updates. Another announcement shook things up slightly, which combines two of the most popular RPG series in Japan: one from Nintendo, and one from Atlus. A simple trailer showing the characters involved served as the reveal for Shin Megami Tensei X Fire Emblem.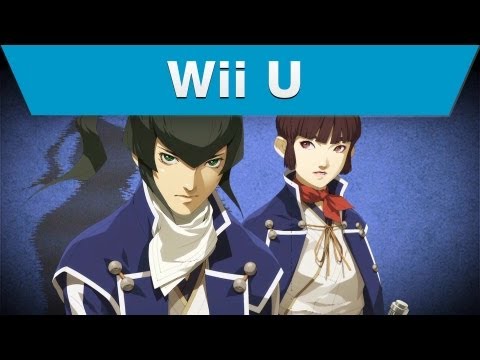 Atlus and Nintendo's logos both appear on the title banner of the reveal, which leaves open the possibility of what the game could be. Battles in Shin Magami Tensei are in the first-person RPG style, while Fire Emblem employs unit-style strategy combat. It would be presumed that whoever is the main developer for the game will determine its gameplay style, but there's no telling based off the trailer. The fact that the game is on the Wii U leaves a lot up in the air, especially since both of these series have traditionally found their homes on the handheld market.
While Shin Megami Tensei does not have the same popularity in the U.S. that Fire Emblem has managed to accrue, certain gameplay features could meld well together. Both games have their own ways of leveling and evolving units – Shin Megami Tensei's Demon Fusion system and Fire Emblem's class upgrade system – that should interact well with each other.
While fans of either series should enjoy this interesting tie-in, we can't help but feel that Fire Emblem's in-battle support system would've worked well with the great emphasis on character relationships in the Persona series. Regardless, the system will find its way in some way, shape or form when more about Shin Megami Tensei X Fire Emblem is released by Nintendo and/or Atlus.