When Sony gave the public its first look at PlayStation All-Stars Battle Royal, comparisons to Nintendo's Super Smash Bros. series were immediately on everyone's minds. Filled with characters and environments from games on the PS3, this game was clearly gunning for competition with the iconic brawler series. A month from release Sony's given us beta access to its own star-studded brawler, and I'm here to tell you that any comparison you want to make is fair game. I'm also here to tell you why that's both good and bad.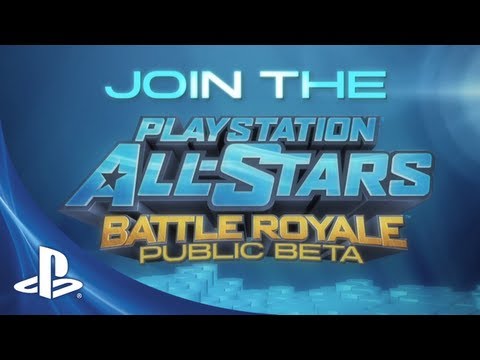 A Smash by any other name
The recipe for PS All-Stars is nearly identical to that of Super Smash Bros. Swap Mario and Luigi for Ratchet and Clank, put them in mashed-up environments from PlayStation IPs, add a pounding electronic soundtrack, and baby you've got a PS All-Stars stew going. For the nonce, only six characters and two environments are available, but they leave a good impression. Kratos of God of War, Sweet Tooth of Twisted Metal, PaRappa the Rapper, Sly Cooper, Radic of Killzone, and Fat Princess are currently playable in the online beta, and players duke it out through God of War's Hades and Ratchet and Clank's Metropolis.
For Super Smash veterans, getting into the swing of things will take mere moments since the control scheme here is nearly identical. The only real gameplay difference in PS All-Stars is a system of building up a super meter to unleash devastating super moves unique to each character. The meter is filled by gathering glowing orbs, which can be beaten out of other characters or gathered from randomized items. One thing is clear after playing with and against each of the available characters: the balance on these supers feels off. While some are avoidable with a certain level of skill, other super moves are seemingly unstoppable and completely lethal.
All the good and all the bad
Aping another game is a double-edged sword; you consign yourself to reproducing that game's failings as well as its triumphs. Of course it helps to ape a game that is mostly triumphs. The "problems" with brawlers like PS All-Stars are essentially subjective and come down to an issue of preference. With PS All-Stars, it can be hard to keep track of your position on-screen. Sure, you can change your character's color scheme a bit, but the changes are mostly to accent coloring — characters are still neutrally colored for the most part. When a multi-character melee ensues, good luck figuring out where your character is in the dog pile.
Try it for yourself
Since the beta is public for anyone with a PlayStation Plus account, there's a good chance you can try PS All-Stars for yourself. If you're a fan of brawlers, especially Super Smash Bros., you'll almost certainly enjoy this. Concerns about balancing character strengths are also less pressing with a game on the PSN, as patches could be released to address player concerns. We're definitely looking forward to the finished product, namely access to more characters, arenas, and items. PlayStation All-Stars Battle Royale is slated for a North American release on November 20, 2012.