We're big fans of Rayman Origins here at VGW, but it was a shame to see only male playable characters in the 2011 platformer. Luckily, Ubisoft plans to remedy this in its sequel, Rayman Legends, with the announcement of the game's fifth playable character, Barbara the barbarian, by way of the trailer below.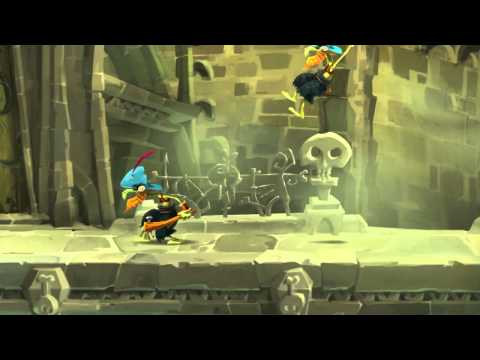 Barbara is certainly the ass-kicking female character we've been waiting for, and her character design invokes iconic heroines such as Merida from Brave and Astrid of How to Train Your Dragon, so she's sure to be a hit.
Remember, Rayman Legends will feature 5-player co-op when it launches on the Nintendo Wii U, meaning Barbara will likely finish off the playable character rooster, considering there were only 4 different characters in the original Rayman Origins. Of course, in addition, we expect to see plenty of unlockable palette swaps.
According to the leaked Wii U launch window release list, Rayman Legends is listed as "TBA," but Ubisoft says we should be seeing the title sometime this holiday season. Ubisoft has not yet confirmed that Rayman Legends will release for other systems, but in all likelihood, it will make its way to platforms besides the Wii U, considering how Rayman Origins was eventually made available for everything from the Wii to the PS Vita. Either that, or there might be a lot of people buying the Wii U just for Rayman Legends!
[via Siliconera]