Telltale goes tall tales
After the successful episodic adaptation of The Walking Dead, Telltale is at it again with another promising comic property, Fables. Bill Willingham's long-running Vertigo series shows us a world where people and creatures from fairy tales made a mass exodus from their homeland into our world—more specifically, in New York City. Now, characters like The Big Bad Wolf (who prefers to call himself Bigby Wolf now), Snow White, and Mr. Toad struggle to make it in this world of "Mundanes," with the help of form-altering spells called Glamours. Placing Bigby Wolf in the central role as sheriff of "Fabletown," The Wolf Among Us aims to take us on a wild ride through a different breed of detective noir. While not as emotionally striking as The Walking Dead, The Wolf Among Us sinks its claws in with fascinating characters and a compelling murder mystery.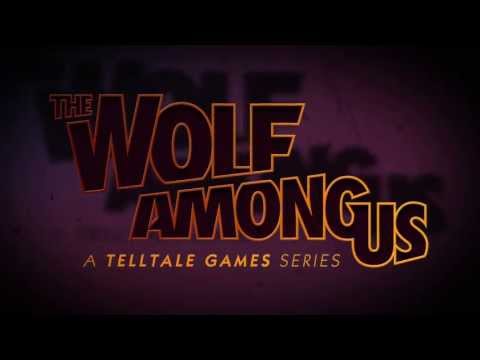 Set 20 years before Fables, The Wolf Among Us places us in the thick of a murder mystery blighting Fabletown. Tensions in the community run high, as a disconnect exists between the Fabletown elite and the overlooked Fables barely scraping by. In the middle of this is Bigby Wolf, tasked with keeping the peace and ensuring the Fables keep a low profile in a city of Mundanes. It's a hard job, made harder by the Fables' inherent distrust for someone known for being big and bad. Bigby seeks to distance himself from his past, the Woodsman is a deadbeat drunk, Mr. Toad is a vulgar slumlord, and Snow White is a disenfranchised bureaucrat. These struggles are what makes The Wolf Among Us so fascinating—it shows us a cast of characters we grew up hearing stories about, and gives each of them distinctly human qualities.
Veterans of The Walking Dead will feel instantly at home with The Wolf Among Us. Game mechanics and controls are no different from other modern adventure games, which is mostly good since Telltale's formula is designed to emphasize the story. Character animations may be a little stiff, but the dialogue is spot on: it nails the main points of a good murder mystery, gives plenty of room for exposition and player choice, and hooks you in well before the credits roll.
The Wolf Among Us is a great start for the series; fans of Telltale and graphic novels alike would do well to keep it in their sights.
Release Date: October 11, 2013 (international), October 15, 2013 (PSN)
Genre: Graphic Adventure
Platform: PC, Mac, Xbox 360, PS3
Developer: Telltale Games
Publisher: Telltale Games
ESRB: M for Mature
MSRP: $4.99
4.5/5
Review Statement: The impressions in this article are based on a Steam version provided by Telltale Games for the sake of this review.