SEGA hath bestowed a gift upon platformer fans everywhere by confirming the HD release of cult-classic NiGHTS into Dreams… The SEGA Saturn title features one of the most recognizable characters from the generation, and was an instant beloved hit because of its beautiful style, catchy soundtrack and challenging, 3D platforming within complex levels.
Chris Olson, Vice President of Digital Business at SEGA, said in the official announcement: "The SEGA Saturn offered many unique gaming experiences, and NiGHTS into dreams… stands out as one of the most recognizable titles that found a home on the system. We've gotten a lot of requests about this game over the years, and are very happy to be able to give both former Saturn owners and new players a chance to play it in its most beautiful form to date this fall."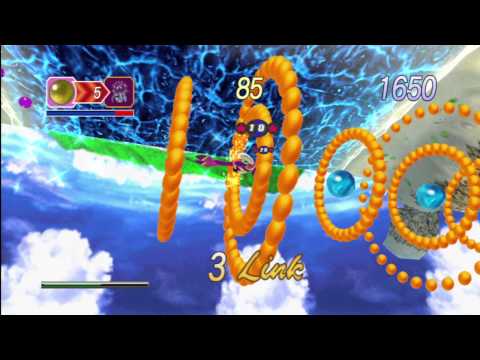 The title is shockingly 16 years old (seriously, how can that be?), initially released for Saturn on July 5, 1996. The new HD version will feature shiny updated graphics in 16:9 ratio, and will have modern features such as trophies/achievements, and leaderboards. Now firm date has been revealed yet, but it has been confirmed for PC, PSN and XBLA "this fall."
This continues SEGA's HD trip down memory lane as another classic, Jet Set Radio, is supposed to release sometime this summer for the same platforms. It's just a matter of time before we get Shenmue, right?