Video game soundtrack aficionados rejoice! Sony has confirmed that next year's PS Vita title, Soul Sacrifice will boast an impressive soundtrack, helmed by Yasunori Mitsuda and Wataru Hokoyama, with the one and only Skywalker Sound. The video below speaks highly of both the iconic sound studio as well as both composers, and promises to be an amazing soundtrack.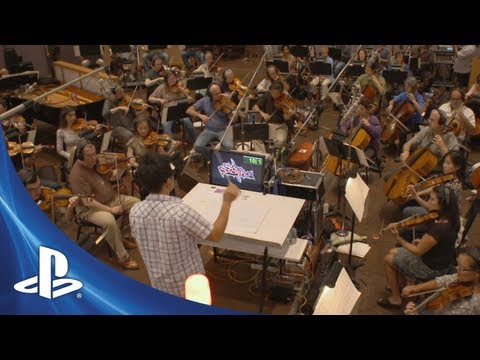 Soul Sacrifice blew us away at E3 with its dark, gothic fantasy gameplay and unique mechanic that requires players to quite literally sacrifice parts of themselves to obtain further magical powers. The handheld title is the latest project from the legendary Keiji Inafune and looks to be one of the first must-have titles of 2013.
No official release date has been confirmed, though Amazon and GameStop have the game listed for the end of Q1 2013.  Also, no word as to when the soundtrack will be available, and whether or not it will be available via Sony's music offering.
[via PlayStation]