Hide your kids, hide your wife, hide any human crew members you care about, because the Collectors are back.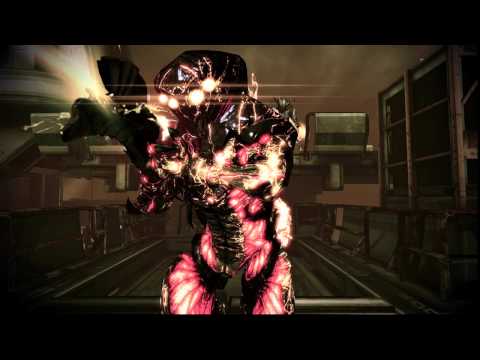 Bioware announced today that the Collectors would be a big focus of their next Mass Effect 3 multiplayer DLC pack, called Retaliation. They join Cerberus and the Reapers as another enemy faction players can queue up against, and will introduce new Collector weapons that can be purchased.
But Retaliation isn't all about the Collectors. There will be a few new class kits introduced as well, including the Turian Havoc Soldier and Turian Ghost Infiltrator. The Havoc Soldier looks like another Vanguard-style rusher, with jump jets attached to its armor that allow it to leap forward into fights. The Cerberus and the Repears have also added new faces to their ranks in the form of the Dragoon and Drone, respectively. The Firebases where the missions take place will also get an upgrade in the form of Hazards, different environmental effects with names like Lightning, Acid, and Sandstorm, which will present additional challenges for players to overcome during their missions.
Retaliation also introduces a new achievement system called Challenges. Completing certain accomplishments will reward players with Challenge Points, which can then be spent on banners, title,s and other things players can use to show just how much they dominate the Mass Effect 3 multiplayer scene.
Mass Effect 3: Retaliation will be available for free download on October 9 (October 10 in Europe) for Xbox 360, PS3, and PC.
via Bioware]