To the surprise of many, Sony quietly demoed an English version of Tokyo Jungle at E3 back in June, but up until today there was no word regarding a price point or potential release date. Now, Sony has revealed that the title will be available on the PSN on September 25th in North America for a mere $14.99. A European release will follow on the 26th at a price point of £9.99/€12.99. A new English trailer accompanies the announcement: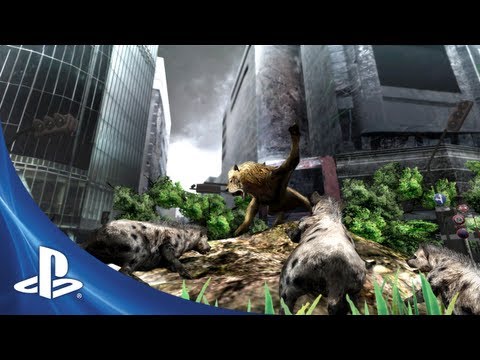 Players control one of 50+ types of animals in a post-apocalyptic Tokyo setting. Humans have mysteriously vanished from the city, and animals now reign supreme. Survival mode sees players exploring, hunting/foraging for food, and mating to continue their chosen species' line alive for as many generations as possible. In the game's story mode, players will take on the roll of a number of different animals over the course of the game and eventually uncover the mystery surrounding the human populations's mysterious disappearance. But really, pretty much all that needs to be said about Tokyo Jungle is that you can take control of everything from a chick to a lion and even dress them up in a variety of crazy costumes for in-game stat benefits.
Tokyo Jungle was released at retail and digitally in Japan, but for only $14.99, we can't really complain at only getting the digital version. The reduced price point also means that it's much more accessible to consumers, so hopefully the game gets the reception it deserves. In fact, it's extremely surprising that we're even seeing this in English at all, so we think Sony deserves a little praise for this one. Way to go!
[via The Official PlayStation Blog]